Welding Rod
Stainless Steel Welding Rod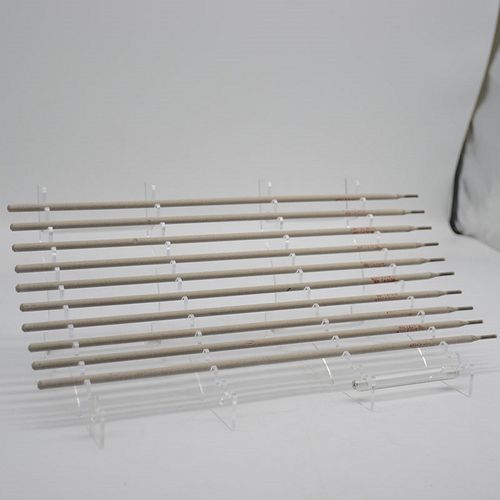 Model
National standard
Diameter
Weight (carton box)
A102
E308-16
Φ2.5-5.0
20kg
A002
E308L-16
A022
E316L-16
A042
E309LMO-16
A052
A062
E309L-16
A067
A107
E308-15
A112
A132
E347-16
A132H
A137
E347-15
A202
E316-16
A207
E316-15
A212
E318-16
A302
E309-16
A307
E309-15
A312
E309MO-16
A062
E309L-16
A402
E310-16
A407
E310-15
A412
E310MO-16
A502
E16-25MoN-16
A507
E16-25MoN-15
A512
E2209-16
E2209-16
E2209-15
E2209-15
G202
E410-16
G207
E410-15
G302
E430-16
G307
E430-15
308H
E2594
E2594-15
G232
Cast Iron Welding Rod
Heat-Resistant Welding Rod
RILAND started its business in 2003 with the goal to design, manufacture and supply inverter welding and cutting equipment, including inverter MMA welders, inverter TIG welders, inverter MIG welders, air inverter plasma cutters, robotic welding systems, automatic welding carriages, digital intelligent welding systems, welding & cutting accessories and welding safety equipment. At RILAND, we do not consider ourselves as only a welding equipment manufacturer, but also position ourselves as an innovative technological force. With many years of development in the welding industry, RILAND currently has 10 holding subsidiaries, and strive to continue to progress steadily towards the next growth target of becoming international first-class comprehensive enterprise of welding equipment.
Read More
---
Related Products
Welding Flux

Our welding accessories include filler metals, welding helmets and welding fluxex.

Welding Helmets

Digital auto-darkening welding helmet adopts our independently developed MCU control chip and high-speed darkening software, greatly improving dimming response speed and anti-interference ability.